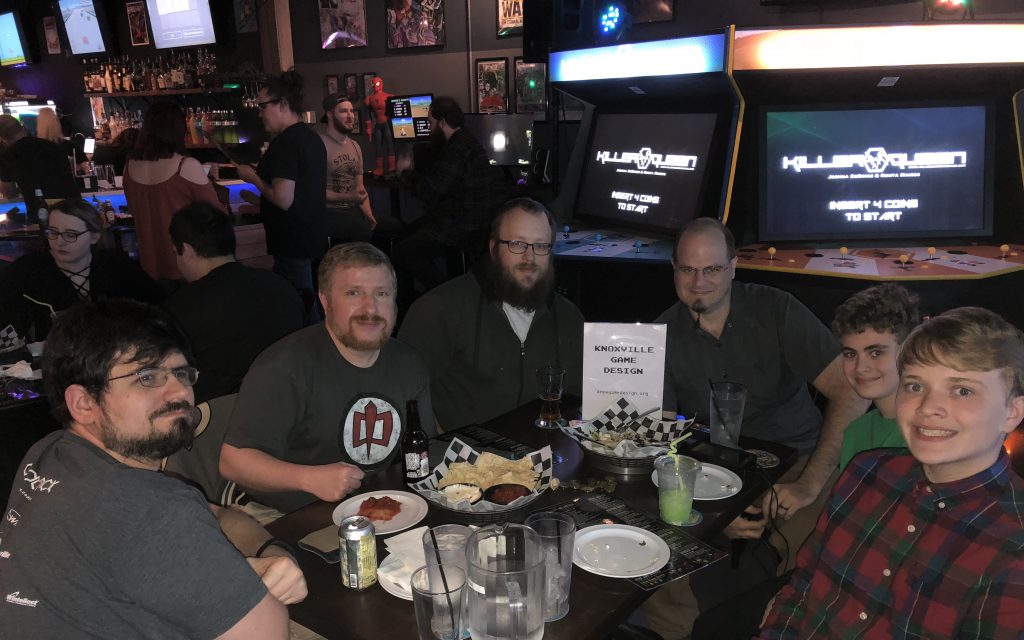 Knox Game Design is a group based in the Knoxville, Tennessee area that encourages people of all ages to get involved with game design and development.  The group welcomes people of all levels of game development skill, which include full-time indies, part-time hobbyists, and students.  Meetings typically focus on exploring one aspect of game development in depth, but we always make time for anyone who wants to show off a game project that they are developing.
The group meets online monthly on the second Sunday of the month at 2pm Eastern Time using Hangouts.  The online meetings are recorded as a monthly show, which is posted to iTunes as an audio podcast and the video is available on YouTube.  We typically have a few in-person events every year, where we get together for the kickoff to a major game jam event.
The best way to stay in touch and get reminders of the meetings is by subscribing to the newsletter (sign up form is on the right of the page, or at the bottom if using a small screen).
Questions relating to the group meetings and events should be directed to:  Levi D. Smith (levidsmith@knoxgamedesign.org)
Technical issues with the website should be directed to: Dylan Wolf (dylan@dylanwolf.com)