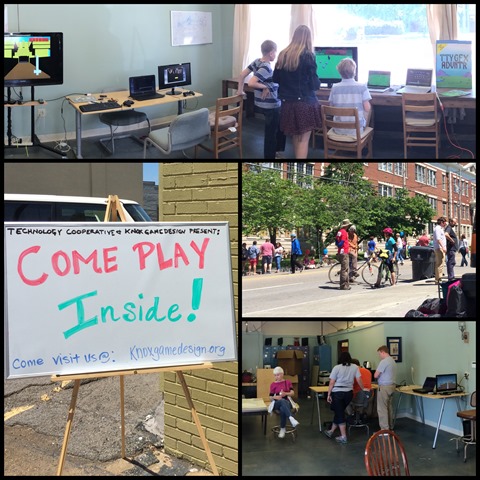 Last weekend members of Knoxville Game Design came out to show off their games and spread the word about the group at Open Streets Knoxville.  It was our first time presenting as a group to the public and we learned a lot while having a lot of fun!  On hand at this event showing their games was:
Levi – http://levidsmith.com/
Dylan – http://www.dylanwolf.com/
Jacob – Jacob's Latest Game
Mike – http://www.vinull.com/
Knoxville Game Design is looking forward to future events, and our next planned event is Makerpalooza held by Pellissippi State Community College.  Hope to see you there!
PS – Levi did an amazing job recording video of the group, check it out below: